Elders and Deacons
Elders and Deacons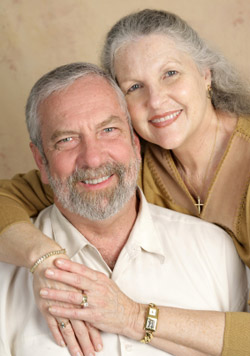 The Bible gives us examples of Elders and Deacons who governed the early churches. The Sierra Madre Church of Christ is grateful for the guidance and oversight of the Elders and Deacons who serve our congregation.
1 Timothy 3:1 "It is a trustworthy statement: if any man aspires to the office of overseer, it is a fine work he desires to do." (NASB)
Our Elders
Acts 20:28 "Keep watch over yourselves and all the flock of which the Holy Spirit has made you overseers. Be shepherds of the church of God, which he bought with his own blood." (NIV)
The Sierra Madre Church of Christ chose Maurice Hall, Joe Rokus and Michael Biard as leaders of the church. They are effective Bible teachers, loving counselors to the members, and leaders and overseers of the well being of the church. Their manner of life, disposition, attitude, and demeanor is described in 1 Timothy-3.
Their work as that of mature Christians is to seek the spiritual growth of every member of the assembly and to lead them to attain the greatest level of service to Christ's family and to the community where we live. They are available for Bible teaching and for family counseling by appointment. They may be reached by telephone as needed.
Born into humble circumstances, they have a warm understanding of various ages and cultures. Their training includes several advanced degrees, many years of living in other world cultures in Europe and Asia as well as multiple areas of the United States.
1 Timothy 3:13 "For those who have served well as deacons obtain for themselves a high standing and great confidence in the faith that is in Christ Jesus." (NASB)
Our Deacons
Gary Baker

Dick Barlow

Charlie

Kerns

Bill

Opel

Dick Smith

Bob Spare