What to Expect
You Are Welcome Here!
Visitors are always welcome at the Sierra Madre Church of Christ. We appreciate the time you spend with us and hope that you will enjoy worshipping the Lord with us.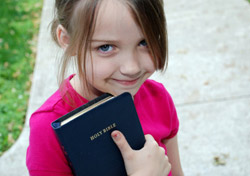 What to Expect
All of our visitors are our special guests. You can expect to receive a warm welcome. Someone will probably ask you to fill out a visitor's card so that we may thank you for your visit.
Just like the first century Christians we read about in the bible, we will sing psalms, hymns and spiritual songs. (Ephesians 5:19)
Time will be spent praying to our Heavenly Father (Acts 2:42)
We will partake of the Lord's Supper as Jesus instructed us to do on the first day of the week. (1 Cor 11:23-26)
A plate will be passed around the congregation for our members to give a contribution from their earnings. (1 Cor 16:1-2) Visitors are never asked to give. You may if you would like, but it is not expected.
There will be a gospel sermon. (Acts 20:7) We strive to have our sermons apply to everyday living. You are welcome to ask questions following the worship service.
We hope to see you soon!